Description
Product Details
Material: MDF table top
Leg: Wood
Delivery & Warranty
Delivery Condition: Fully Assembled
Warranty: 1 Year Limited Warranty
Return Policy: 60 Days Return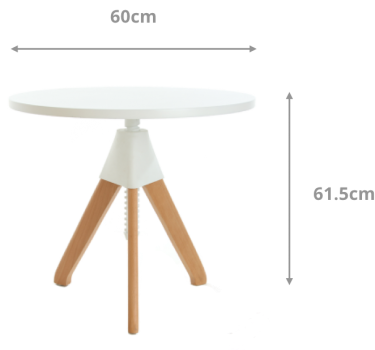 Elegant and Pure
The surface of the MDF table top is very smooth, professionally carved with curve edges, adding to its elegance and purity.
Sturdy and Stable
Carefully designed and fastened with strong screws, adding to its sturdiness and stability.
Elegant and Pure
The distressed, solid wooden legs are perfect for a space that is light, modern and full of happiness.